Exchange or exchanger? All users that own cryptocurrency ask this question. The understanding of the differences as well as advantages and disadvantages will help you make the right decision.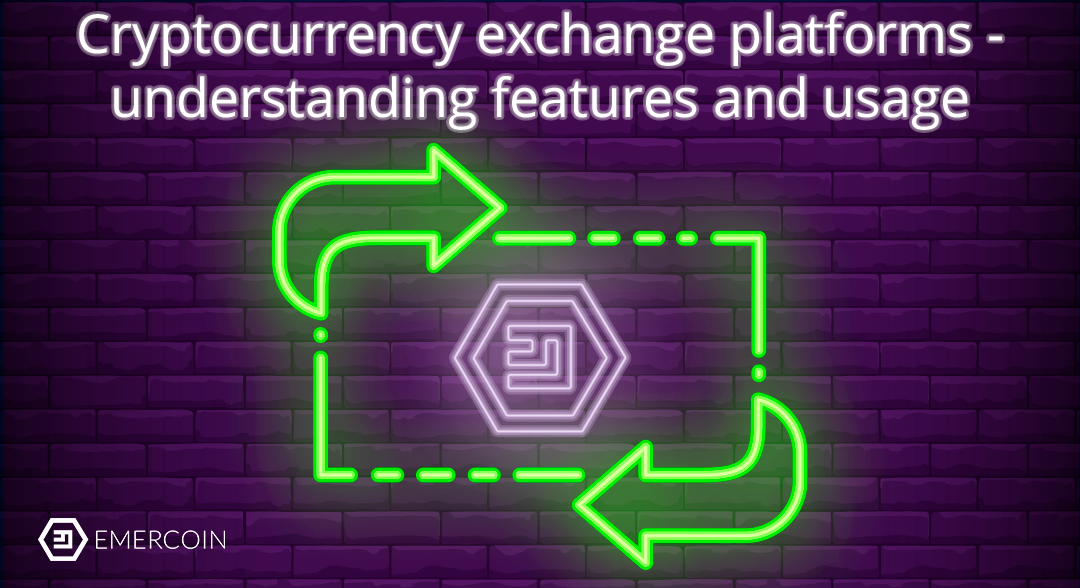 Exchanger and how it is different from an exchange
Cryptocurrency exchanger (or cryptocurrency exchange platform) is a service that allows you to exchange cryptocurrencies. You can exchange one type of cryptocurrency (e.g., BTC, ETH, EMC) for another or cryptocurrency for fiat currency (RUB, USD, EUR).
As for exchange (cryptocurrency trading platform), it is a platform for trading operations. It services as an intermediary between buyers and sellers. Users deal with other users (traders), and it is the main distinguishing feature of an exchange as compared to an exchanger.
Exchangers directly participate in cryptocurrency trading. You don't trade with other users, but with the owners of the service.
Price policy on an exchange is determined by all its players, who can influence the price of cryptocurrency. In an exchanger, its owners fix cryptocurrency rates. Naturally, most of them rely on the well-known exchanges, but the rate may not be as favorable. You cannot choose a more beneficial price since only one exchange rate is available on the exchangers.
At the same time, the commission of exchangers is 5-10 times higher than the commission on exchanges. And it is the main shortcoming of such platforms.
Advantages and the main aspects of the use
Many exchangers can be used without registration. Users save time as they do not need to file information and wait for verification.
User friendliness is another advantage. Exchangers are an excellent choice if you do not want to delve into the financial features of exchanges. Most of them have an easy-to-use interface. Usually, the exchange process consists of several steps:
- creation of cryptocurrency wallet (if you don't have one already);
- registration (if required);
- the selection of operation. Usually, you choose which cryptocurrency or fiat currency you want to exchange, and what you want to get in return. Often exchange platforms display the exchange rate for the operation. If you don't like the rate, you can immediately cancel the process;
- then you have to enter payment details. You can use your cryptocurrency wallet, use a credit card or one of the payment systems, such as WebMoney, QIWI, PayPal, etc.;
- after you confirm the operation and transaction is successfully made, you receive notification.
The mechanism exchangers use is very simple. To make a transaction, all you need is to create an application and send it for processing. The process takes from 10 minutes to several hours, depending on the capabilities and workload of the exchanger. Some of the exchangers also give bonuses to loyal users in the form of discounts.
Choosing the right exchange platform
Among exchangers of cryptocurrency, scammers are quite common. In case you use such a site, you might lose your assets. However, it does not mean that you must keep away from exchangers, quite the opposite. Many of them are reliable and very popular. So, to choose one of those:
- pay attention to the time of transactions as it may take up to a few days to be completed;
- choose a platform that offers a large number of cryptocurrency pairs, and you can exchange cryptocurrency for fiat money;
The feedback of other users is also a viable source of useful information.
Owners of Emercoin cryptocurrency can use Indacoin and ChangeNow exchangers. The first exchanger allows you to exchange BTC, as well as USD, EUR, and RUB for other cryptocurrencies. The total number of supported currencies exceeds 700. With ChangeNow you can exchange almost any cryptocurrency for another crypto or fiat currency without registrations and limits on operations.