Emercoin team visited the largest European open-air festivals dedicated to technology, science and modern art Geek Picnic in Moscow that took place on 11-12th of August 2018. The event demonstrated that more and more people are interested in blockchain technologies and realize its true potential.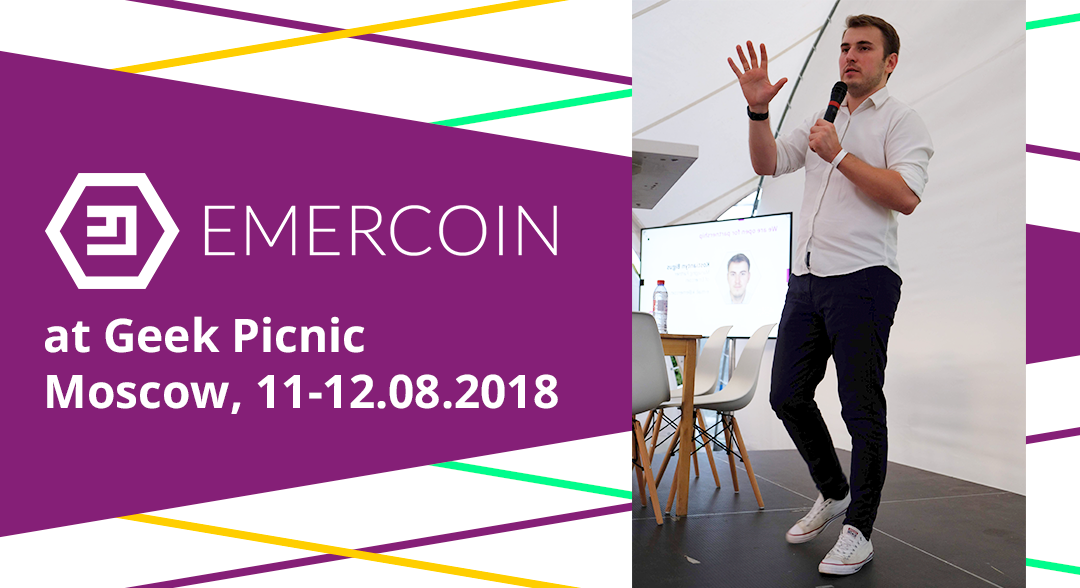 Kostiantyn Bigus, managing partner of Emercoin spoke at the event about blockchain, Emercoin dSDKs and services. He also had a conversation with Marc Taverner about current situation, and discussed plans and forecast for the future.
Marc Taverner is one of the advisors for Emercoin and head of business development at Bitfury Group. Marc has extensive experience in sales, modern technologies, and business and kindly shares his knowledge with Emercoin team.