In the world of innovative technology and cryptocurrency, extraordinary and innovative services are created. HODL Finance is one of them. It provides crypto-backed loans to cryptocurrency holders and accepts coins and will soon accept tokens as collateral.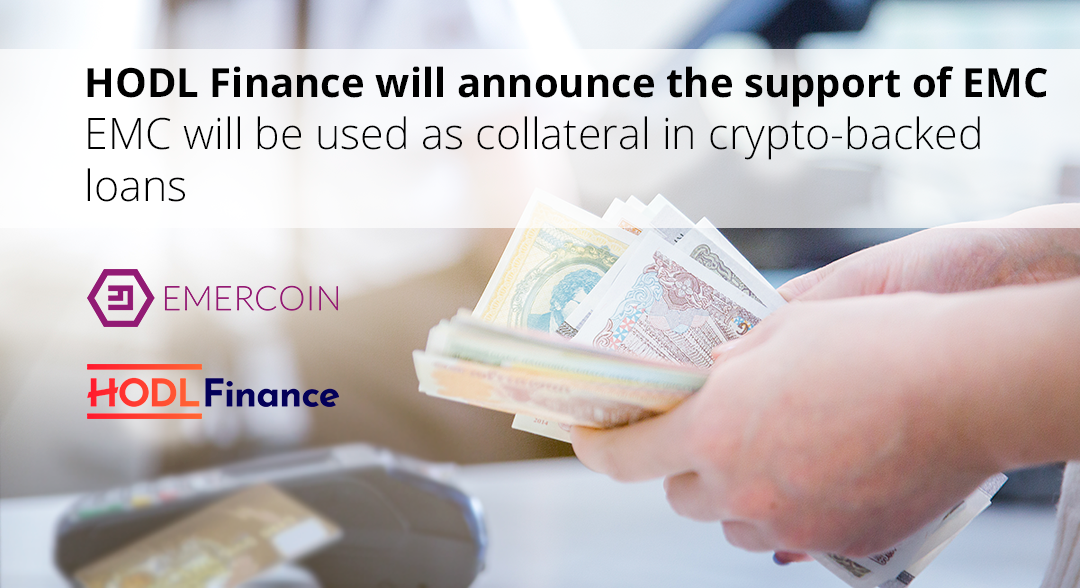 EMC will join the list of cryptocurrencies that HODL Finance accepts. Owners of cryptocurrency will be able to get loans in USD and EUR. The creators of the service believe that crypto assets have real value. They give users the opportunity to use crypto to get cash. Now, to make a purchase, you do not need to sell your coins and then ruefully watch the growth on cryptocurrency market.
The service uses the amount of fiat currency or cryptocurrency the user owns as the input data. The system calculates the amount of the loan that can be provided, or the amount of collateral that must be paid. A user also selects a period of refund, use the money and then pay off the loan and return your coins.
The support of Emercoin cryptocurrency by HODL Finance will mean the increase in liquidity of the coin.
HODL Finance is the leading financial company for the age of the new digital economy. Established by the team of European P2P popular platform SAVY, HODL Finance issues loans while accepting cryptocurrencies, partner tokens, and other digital assets as collateral.