Emercoin partnered with LendaBit.com, a platform that helps users lend money or receive loans. The services will accept EMC cryptocurrency as collateral. Today, cryptocurrency is truly an integral part of our lives. The owners of cryptocurrency capitals can use it for purchases, services payment, as well as for loans.
The platform aims at making the process of obtaining loans simple for borrowers. They can make a request for a loan or choose one of the propositions and immediately see on what terms investors provide loans. Investors receive interest an increase their principal.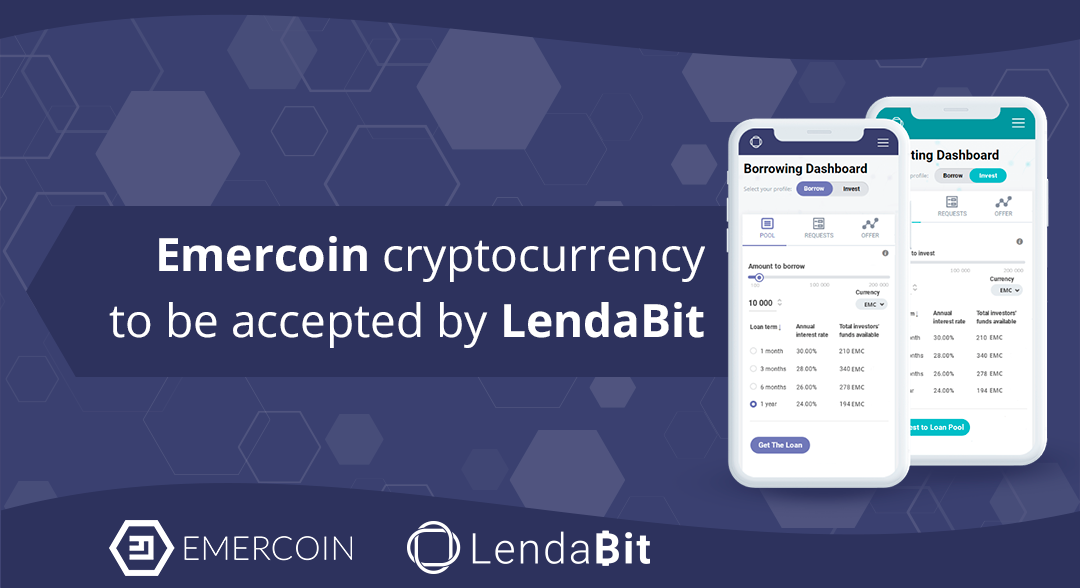 To start using LendaBit.com, a user needs to register and go through the verification process. After receiving the address of LendaBit.com wallet, it is required to put EMC cryptocurrency on it, which will be used as collateral. After that user chooses good terms and instantly gets money. The money is paid in USDT (one USDT is equal to one dollar). LendaBit.com loans available around the globe to anyone who has access to the online platform.
About LendaBit.com
LendaBit.com is a platform that allows owners of cryptocurrency lend money and receive loans. The service is very secure as every loan is backed by cryptocurrency collateral. With LendaBit.com it is possible to borrow or lend USDT almost instantaneously.