Many experts say that blockchain technology has a huge potential to improve various aspects of human life. Emercoin has already confirmed that statement by implementing various innovative blockchain-based solutions. Recently, the use of blockchain had been discussed on the highest levels, including use of this technology in such important spheres as government administration and elections.
This issue was the subject of talks during the panel discussion about governmental blockchain initiatives within EU on BlockShow Europe 2018 conference, held on May 28 in Berlin. There Emercoin's R&D advisor on government issues Oleksii Konashevych have spoken on use of blockchain for E-Governance in it's different aspects such as notarization, voting and public registries.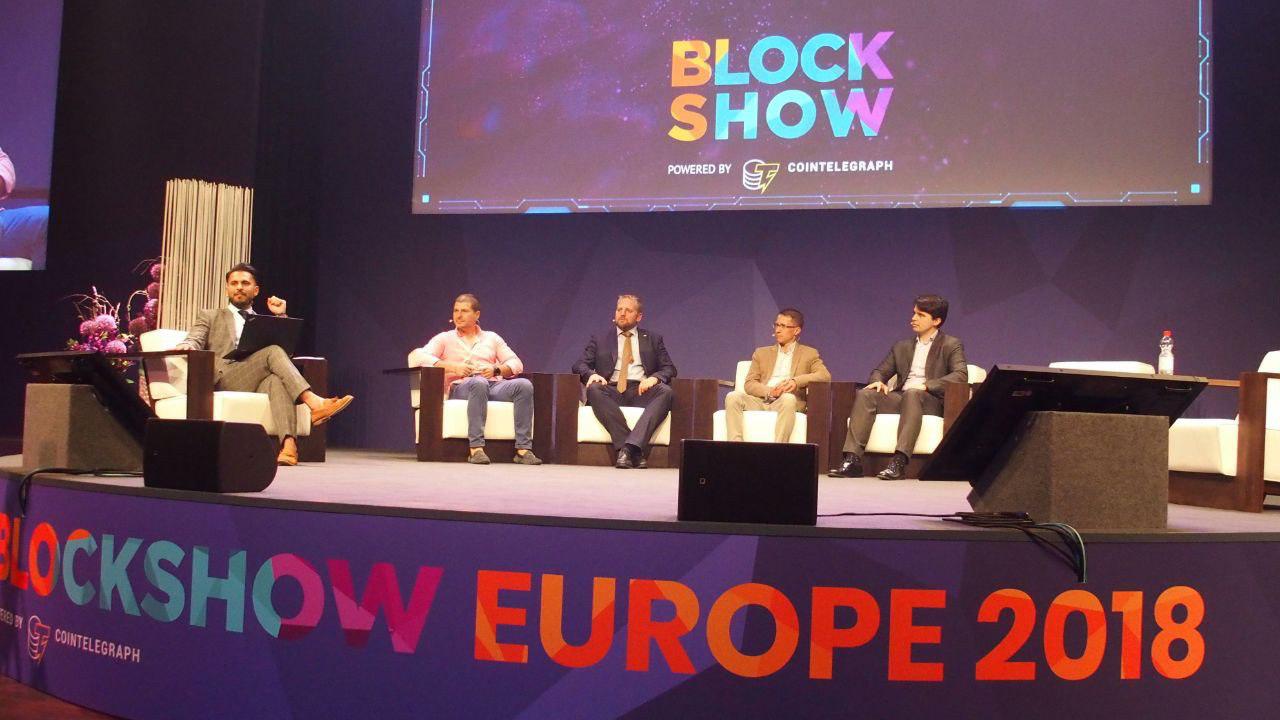 The discussion panel on e-governance and blockchain gathered prominent people to put on the agenda issues of blockchain implementation on the state level. Experts such as Viktor Prokopenya, Vit Jedlicka, Plamen Russev and Naeem Aslam, dicussed how technology can be used to maintain public registries and automize bureaucracy. It also can be used for e-voting to improve democracy, as blockchain opens opportunities for self-governing communities, where law is code, instead of traditional "paper" regulations and goverments.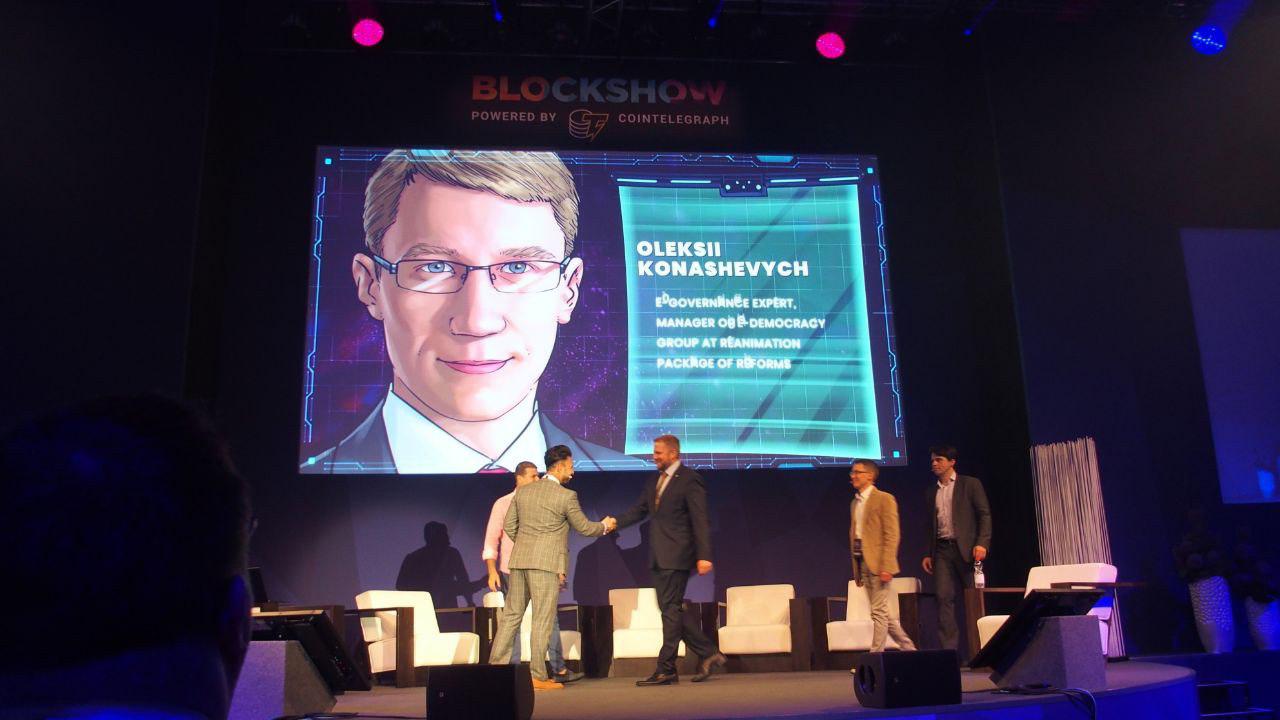 There were plenty of progressive ideas discussed, however currently they are limited by old legislation and inertia of governments. Finnaly, the community came to the agreement that policymakers must be educated and the blockchain community must offer governments really mature solutions. Konashevych mentioned that "zero" step to blockchainzation of society is a full legitimization of cryptocurrency, because truly decentralized blockchain cannot exist without it.
About Emercoin:
Emercoin is a blockchain platform supporting a wide range of distributed trusted services, hybrid mining (PoW+Merged Mining+PoS) and numerous technical solutions. Emercoin is considered to be one of the most secure cryptocurrencies on the market due to its strong security policy!
About BlockShow Europe
BlockShow Europe is a major international event for showcasing blockchain solutions held in Berlin, Germany. It is designed specially for those who are planning to implement Blockchain in an existing business. During the conference different use cases, such as blockchain of things, Game industry, Humanitarian, AI, Cybersecurity are discussed by experts in detail.
Watch the discussion on our YouTube channel