Emercoin partnered with Hashing24.com, a service that provides infrastructure for efficient Bitcoin mining. The service will utilize one of Emercoin technologies for the protection of users' accounts.
Since 2012, Hashing24.com has been actively participating in Bitcoin mining business. It uses European datacenters of BitFury and ensures high energy and cost efficiency of mining. The system will utilize EmerSSL protocols to protect users accounts and allow users to participate in EMC cloud mining.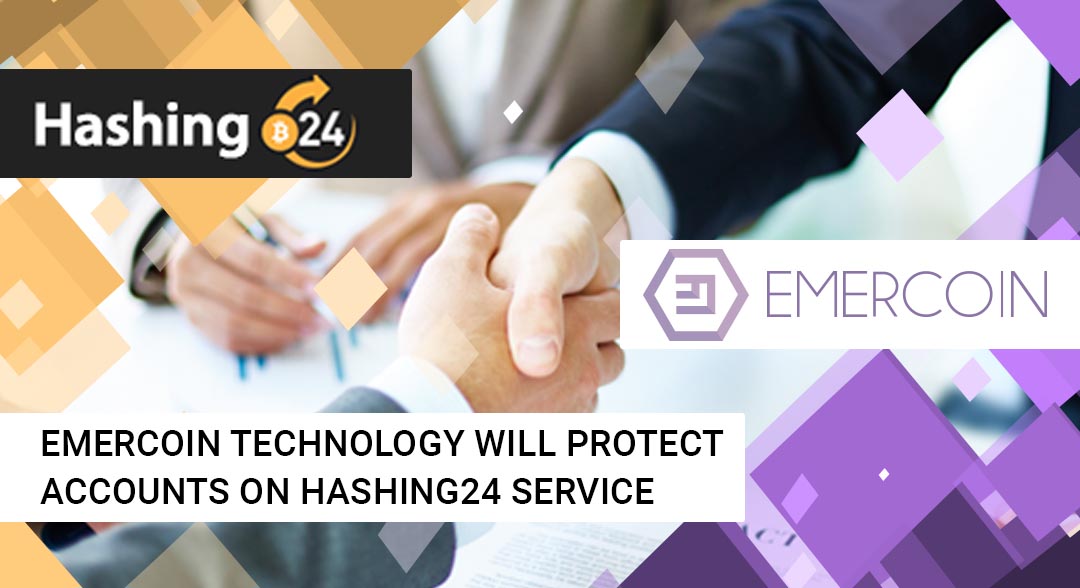 What is EmerSSL?
EmerSSL is a system for passwordless user authentication and identification. Client SSL-certificates are stored on the blockchain in the form of hash sums. With the help of the system, users independently generate private keys on their local machines. There is no trusted authority, and it allows to provide a higher level of security as compared to similar centralized solutions that are vulnerable to massive compromise of user accounts.
EmerSSL allows using a single client SSL-certificate for authentication on many servers. To use an online server a user needs one certificate, which simplifies the support of a large number of accounts and eliminates the need to remember tens or even hundreds of passwords. The system also neutralizes "Man in the Middle" attack as a server checks the user's certificate in Emercoin blockchain and gets confirmation of its authenticity.
The benefits for clients of Hashing24.com
Clients of Hashing24.com service, in addition to the identification method with an email address and password will also be able to use an innovative system built on Emercoin blockchain. With EmerSSL you can:
- forget about remembering and using passwords;
- use one SSL certificate for multiple services;
- protect your account from hacking;
- prevent theft of personal data;
- participate in cloud mining of EMC.
About Hashing24.com
Hashing24.com is a service for cloud mining of Bitcoin. It utilizes data centers of BitFury that ensures mining efficiency. Its customers can get access to innovative technologies and large-scale datacenters from a laptop or mobile phone. The service was established in 2016 and Hashing24.com team has been actively participating in mining business since 2012.