INTERNATIONAL IT FORUM 2018 will take place on September 28 in Zaporizhzhia, Ukraine and bring together the best speakers from different countries.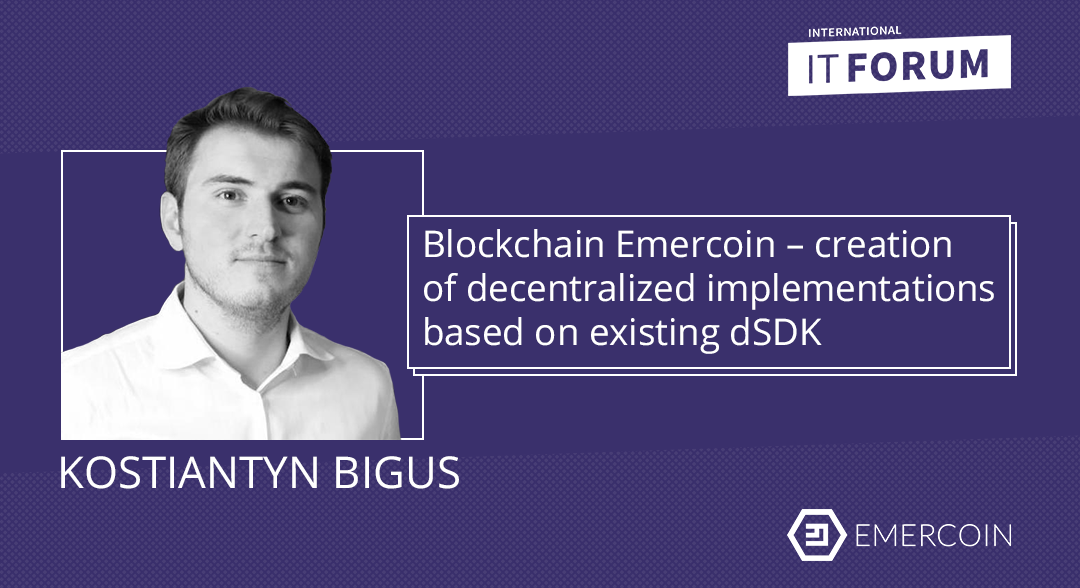 Kostiantyn Bigus, managing partner of Emercoin, will attend the event and present an interesting report "Blockchain Emercoin – creation of decentralized implementations based on existing dSDKs". Attendants will be able to learn about Emercoin technologies, as well as products created with the help of decentralized solutions.
The conference is divided into three thematic streams: marketing, development, and blockchain. Speakers from the leading companies will attend it. The conference will be especially useful for business owners and CEOs that understand the value of innovative technologies, as well as for IT professionals who will be able to listen to the interesting reports of speakers. The forum brings together leading experts from Ukraine, Great Britain, UAE, Bulgaria, Hungary, and other countries.
If you are in Ukraine, be sure to come to the conference. You will be able to meet with Kostiantyn Bigus and ask questions personally. And he will be happy to talk and answer them. Do not miss the unique opportunity to gain new knowledge and experience!