On November 1-2 the Emercoin team is planning to attend Malta Blockchain Summit. It will bring together the best experts in the field of blockchain.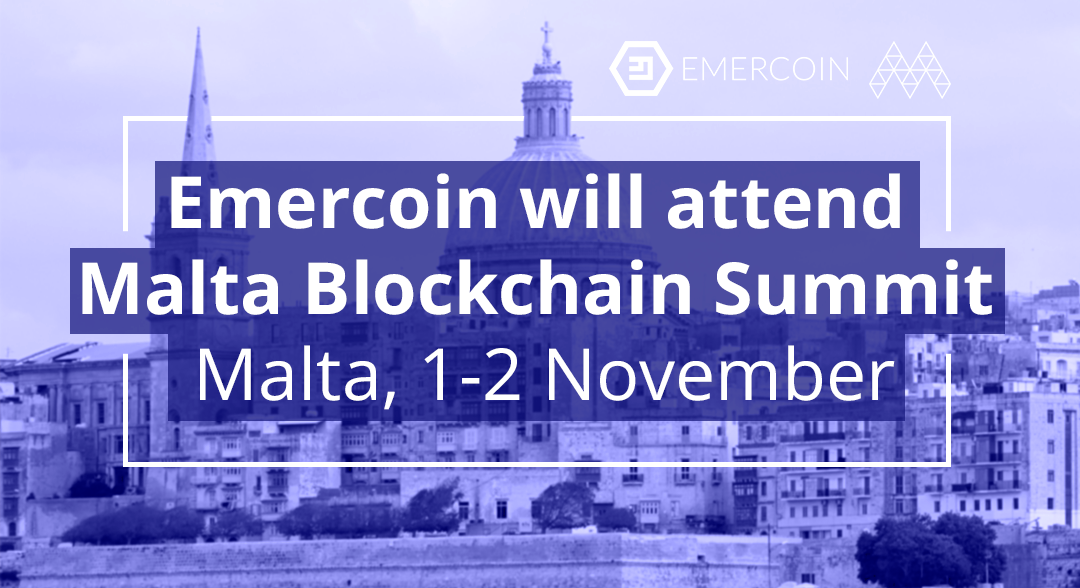 The summit will feature 208 specialists who will present reports and discuss the problems and prospects of using the blockchain, artificial intelligence, bit data, quantum technologies, and IoT. 5000 representatives of various companies and business segments and 1000 investors are expected to attend the summit.
Emercoin plans to meet with potential partners to discuss cooperation.