Managing partner of Emercoin Kostiantyn Bigus will take part in Crypto Games Conference 2018. It will be held on October 17-18 in Minsk and will bring together the best specialist in the gaming industry, blockchain and cryptocurrency.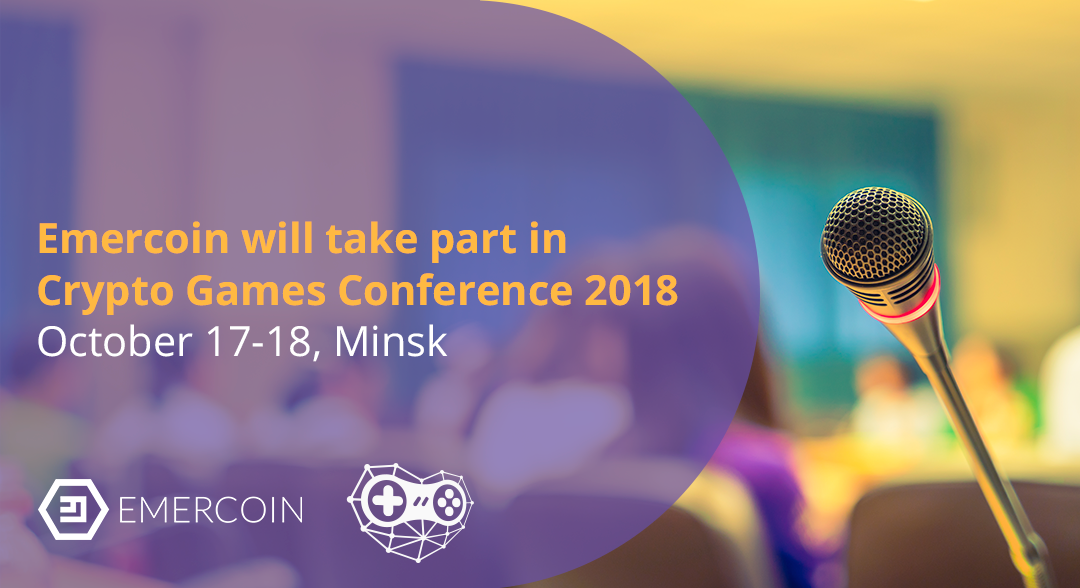 The conference aims to unite games, blockchain, cryptocurrency, and other advanced technologies, to explore the benefits their unity might bring and open new opportunities from their synergies.
Kostiantyn Bigus will participate in the panel discussion "Marketing challenges which crypto gaming companies are facing" together with other experts from the development company of the same-name AR-game Worldopo, the company developing games on blockchain DiceyBit, the gaming platform Dream Team and the digital consulting agency "Olshansky & Partners."
Many famous speakers will present their interesting reports at the conference.