Kostiantyn Bigus, managing partner of Emercoin will visit RIGA COMM conference on October 11-12th. He will talk on "GDPR and how blockchain can help to be GDPR compliant".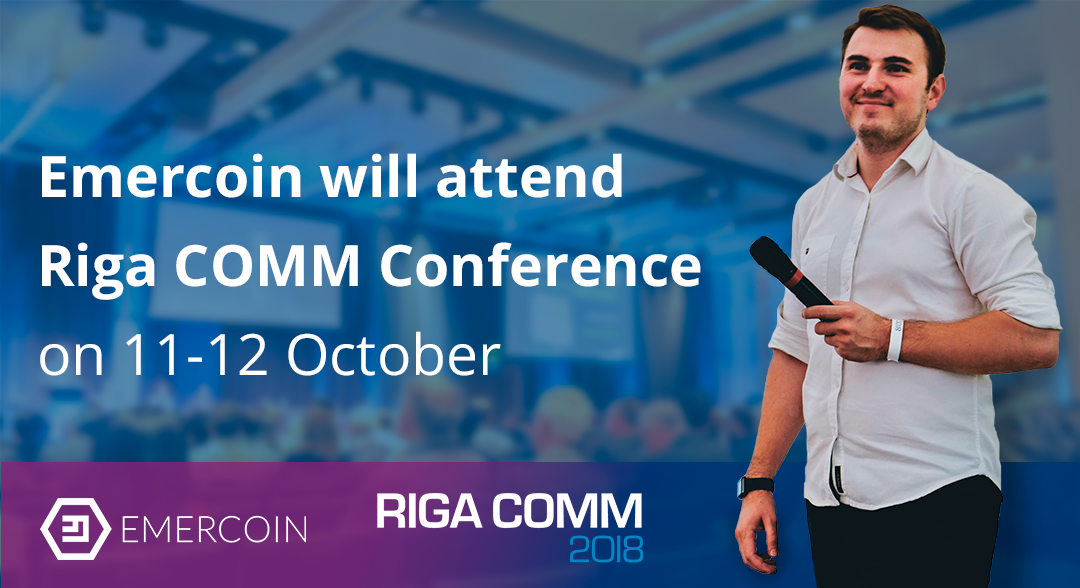 The conference will bring together 150+ speaker: entrepreneurs and executive, managers of business development, managers of marketing and sales, executives and representative of municipalities, professionals of IT and other sectors. They will talk in regards to business, IT solutions, financial technologies, IoT, artificial intelligence, digital marketing, innovations, and blockchain.
The conference is expected to be very interesting and informative.