Emercoin partnered with Coinswitch, a platform that allows you to trade cryptocurrency on a large number of exchanges, including Changelly and Shapeshift. Now the owners of Emercoin wallets can use the benefits that Coinswitch offers.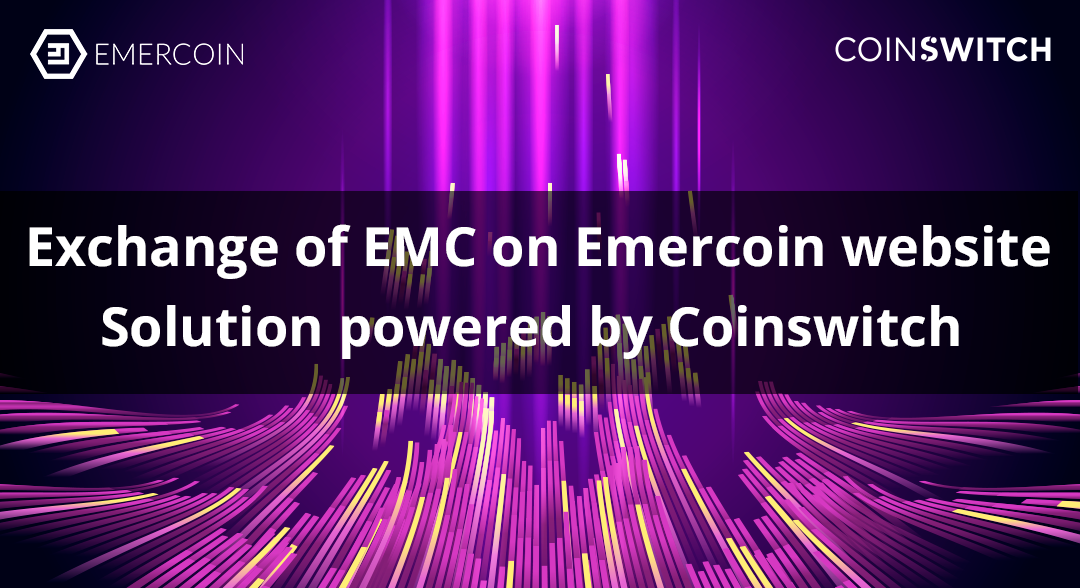 Emercoin implemented the technologies of Coinswitch, which allowed to exchange cryptocurrency for EMC directly on this page. More than 250 types of cryptocurrency, including Bitcoin (BTC), Ethereum (ETH), Ripple (XRP), Litecoin(LTC), etc., are available for users.
To make an exchange, it is necessary to select a cryptocurrency from the list, add the number of coins you want to exchange and enter the EMC address. This is a quick and reliable way to get Emercoin cryptocurrency.
About Coinswitch
Coinswitch is a platform for fast exchange of cryptocurrency. It supports 300+ types of cryptocurrency and 4500+ possible cryptocurrency pairs from major exchanges. The platform lets users access the largest cryptocurrency exchanges, including Changelly, Shapeshift and many more.