Emercoin and Trust.Zone partnership brought the first results. VPN service provider Trust.Zone launched the support of EMC. It's clients can now pay for the provided services with cryptocurrency and get a 10% discount.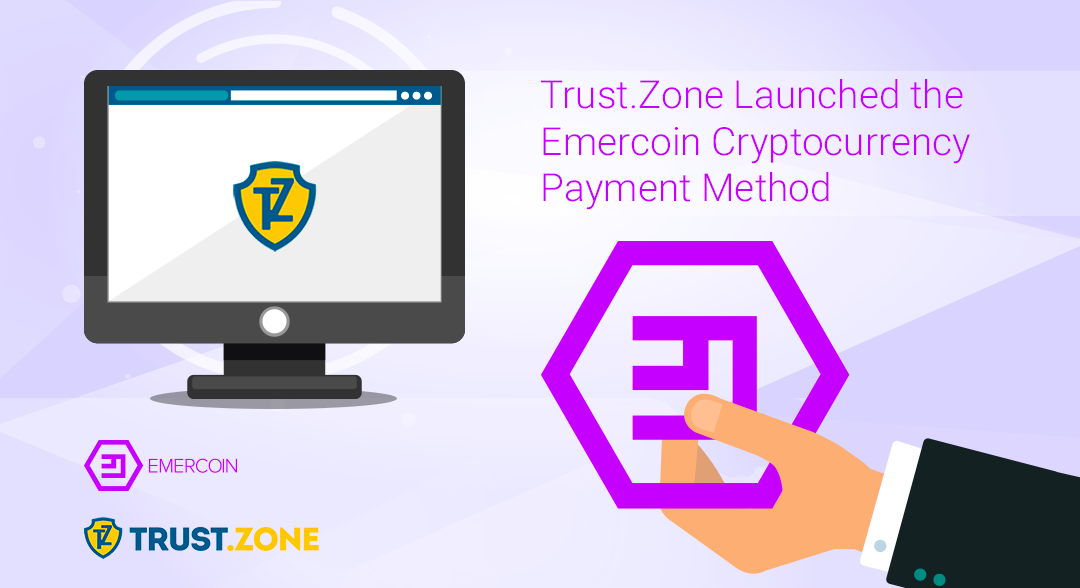 Trust.Zone provides fully anonymous VPN services that are registered in the Seychelles. Provider does not track users' actions, maintaining their privacy. Operating under the jurisdiction of the Seychelles, the company's actions do not fall under the operation of the 14 Eyes intelligence alliance – the agreement between 14 countries that exchange intelligence data.
Trust.Zone is also working on the EmerSSL and EmerSSH technologies integration into the infrastructure of VPN services. Emercoin blockchain-based solutions will help to provide users with exceptional security.
Trust.Zone also started Black Friday & Cyber Monday sale with 75% off. During the next 7 days you will be able to buy VPN for 2.33$/month.