On November 9-10, the international conference, GorodIT, will be held in Tomsk. About 1600 visitors and 100 speakers from all around the world will attend. The co-founder of EmerSchool, Mikhail Voevodskiy, will also take part in GorodIT. He will be in Tomsk till 12th of November.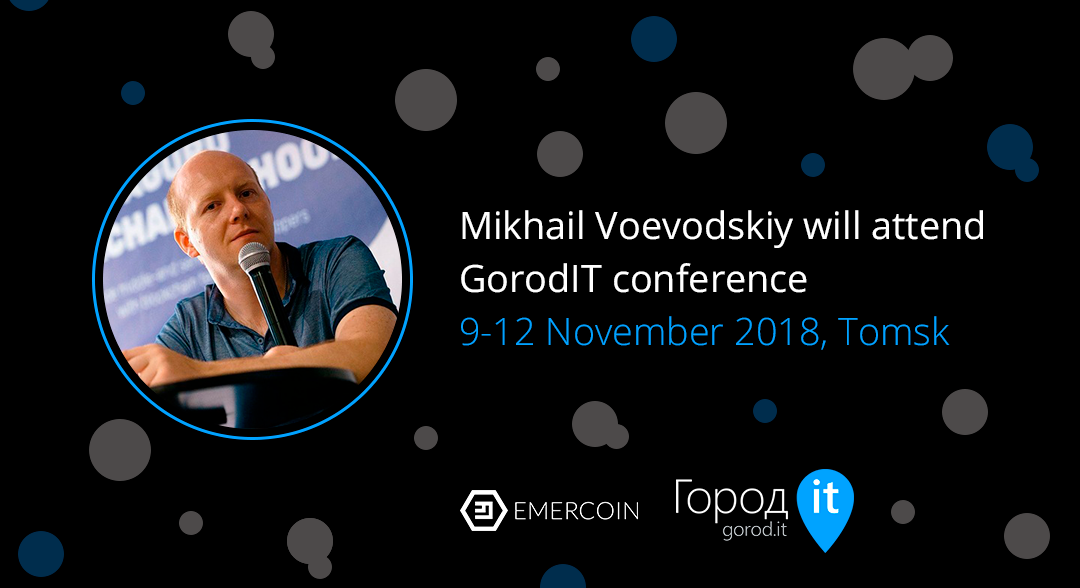 Mikhail Voevodskiy will speak at several venues:
together with Natalia Kaspersky, Igor Ashmanov, rector of TUSUR University, Alexandr Shelupanov, and other experts, will take part as the key speaker in the talk show "The Digital And The Present", dedicated to blockchain technologies and their future;

will visit the informal event "Kvartirnik" to discuss the implementation of pilot projects, accelerators and personnel training;

will participate in a roundtable with IT companies and Tomsk State University, where Mikhail will present

the Trusted Diploma project and discuss the benefits of blockchain implementation in education.